Thank you to everyone who stopped by our PARK(ing) Day installation on Friday! We had a blast talking to the community about climate change, the role of landscape architects in resiliency planning, and how we can make positive changes for the future. For those of you who missed it, here are the highlights from the day: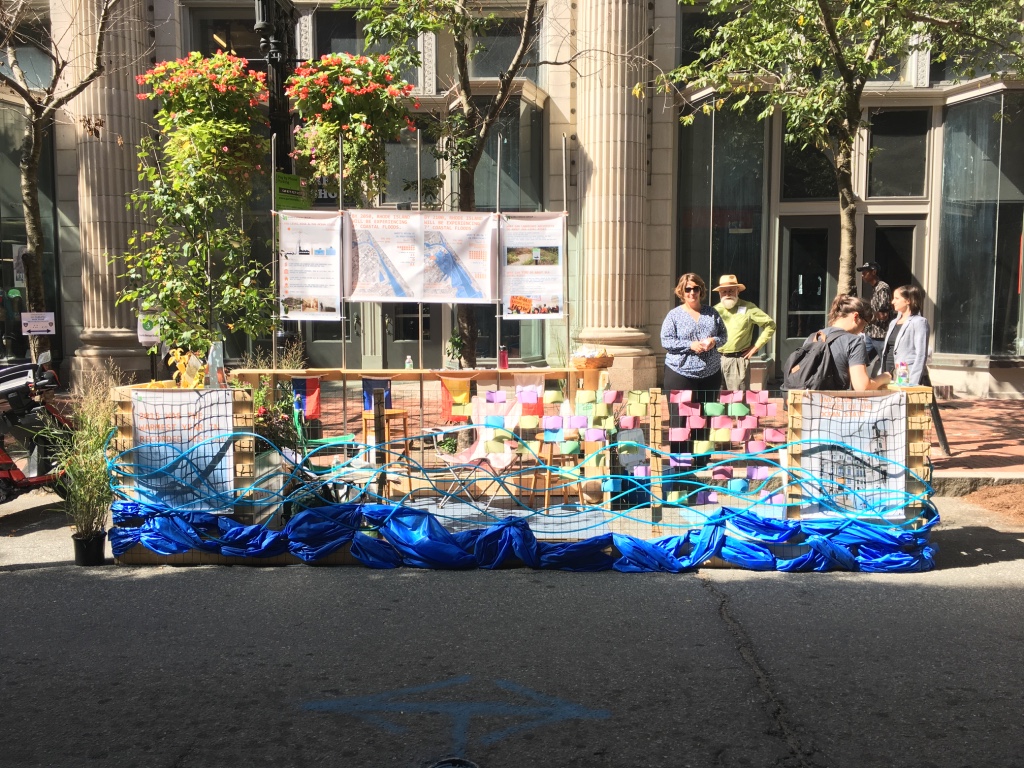 We talked to passers-by about current sea level rise projections and what that means for Providence and Rhode Island. In turn they shared their thoughts and ideas with us on index cards and added them to our wall of hope throughout the day, creating a colorful mosaic. Some of our younger participants added to our chalk art of Rhode Island on the ground. Sailing flags spelling out H-O-P-E hung below the banners on the sidewalk. We used inundation-tolerant plant species to catch people's attention and make an attractive and informative display. The signage shows maps of sea level projections in Providence for 2050 and 2100 and talks about the causes, effects, and solutions to the problems coastal cities like Providence are facing.
COMING UP:
DesignWeek by DESIGNxRI September 14 - 25
As one of the local design talents being spotlighted this year, our very own Taber Caton will be giving a lecture and tour of Roger Williams Park Botanical Center. Searle Design Group completed the Master Plan for the center in 2010 to implement sustainable updates to the exterior grounds of New England's largest indoor garden.
This event is taking place THIS THURSDAY September 22 at noon at Roger Williams Park, 1000 Elmwood Avenue in Providence, RI and is SOLD OUT as of today. Click here to learn more.